This is pure quality, amazing kitchen knife, a pleasure to use, very sharp, the detailed design looks great, nice box in comes in too, feels sturdy and weighty in hand when using, reassuring the quality and performance, makes everything easier in the kitchen, bale to use on all sorts, veg, fruits, meats, without any issues, highly recommended to anyone looking for a quality knife that performs and looks great too.
Looking for a premium Japanese knife set at an affordable price? Then look no further than KOI Artisan.
We proudly supply high-quality Japanese chef knives, allowing you to have the feel of a professional knife set in the comfort of your own home. Based in the UK, we are one of the leading providers of Japanese chef knives and professional knife sets on the market.
Japanese chef knives have a long and established reputation as the only choice on the market for when it comes to chef knives, with chefs from around the world make them their number one choice. Whether you are trying a new recipe or a home favourite, Japanese knife sets are the perfect tool.
Our Japanese knife sets are luxurious but affordable, opening the chef market for the everyday user. Their quality feel, easy cutting style and simple yet stylish design allows you to fall in love with cooking. All whilst being in the comfort of your own home. Our unique and quality professional knife sets come in 3 or 9 pieces and make for the perfect gift for a loved one.
All of our Japanese chef knives come with waterproof pakka wood handle as well as a stainless-steel finger guard all in a smartly designed box – making them the perfect gift for a loved one. Alongside our professional knife sets, we also stock a range of high-quality kitchen accessories such as garlic crushers, knife blocks and knife sharpeners. Browse our accessory page today to find your perfect accessory. We are proud of our products and we are proud to allow you to own your own Japanese knife set to enhance your home cooking experience.
Don't forget – receive a 10% discount on your order when you subscribe to Koi Artisan, secure yours today!
Demonstration of our finest blades
Download our E-Book for Whetstone Sharpening Guide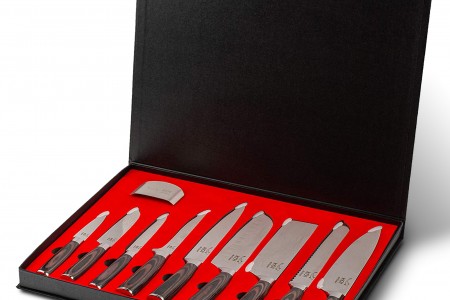 Any experienced chef would choose a chef's knife if they were stuck on a desert island with only one culinary gear to bring. Other kitchen blades, such as serrated knives…
Continue reading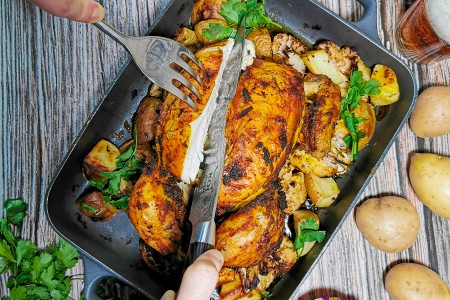 A kitchen knife is a chefs best friend no matter how skilled or not your are, helping to slice and dice meat, seafood and vegetables that much easier. However did you know…
Continue reading
A chef's knife is arguably the most valuable tool in the kitchen. Despite this, it is frequently the most underappreciated instrument (along with the other knives in your knife block).…
Continue reading